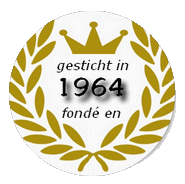 The RING PROGRAM consists of three main groups:
1. Obedience exercises.
2. Spring exercises.
3. Defense exercises. (Bitework)

The ring competitions take place from March to the end of August within a fenced area (ring).
They are divided into 3 categories as foreseen in the sports calendar:
* category III: beginners class

More info, see section RING.
The discipline OBEDIENCE can be practiced in different clubs. The dogs are usually classified according to age.

Participating in competitions is always possible at federal and interfederal level.
There are three categories:
- Beginners
- Advanced
- Honor class

More info, see section OBEDIENCE.
The show is a beauty contest, guiding the breeding to improve the breed.
Shows are Open, with CAC or with CACIB.CACH and CACC.
(See dog terminology).

The NVBK applies its own standards, based on the country of origin, and also existing and recognized dog standards.

More information can be found in the SHOW / EXPO section.

Nieuwe steenweg 5
9140 Temse - Belgïe

Open on Saturday 10.00 - 14.00 u
Tel./Fax +32 52 380992

Bankaccount:

KBC - BE51 4198 0152 4162
(BIC) KREDBEBB

paypal.me/NVBK
Payment by PayPal
VAT nr. BE 0411 565 654
Enterprisenr. 0411565654

Pay attention!
Registered letters are not accepted!
Association for dog sport, breeding and pedigree registration.

Our goal is to introduce everyone to the Belgian dog sport and the registration of our pedigrees.

The National Federation of Belgian Kynologists (NVBK) is an organization that results in clubs. These are housed, according to the discipline, in different subsections.

Both the advanced trainer and the layman in the dog sport find here his liking.
The experts will find everything about the competitions, the necessary forms and the latest news, the laymen will find a brief overview of our sports programs and the address where contact can be made.

All sports such as ring, obedience, agility, breeding / show, waterwork and Globalring are managed by our own committees under the watchful eye of the central management.

The NVBK is managed by the BOARD OF DIRECTORS and a delegated DAILY MANAGEMENT.
Each discipline is led by its own committee. Each committee results under the board of directors.
Clubs that were not present at the general meeting of February 23 in Berlaar, can collect their sports calendars and dog magazines at the National Secretariat or can have them sent after ordering on payment of postage costs. You can order by email or telephone. Member / insurance cards, if paid, will be sent by post.
At the request of domestic and foreign dog lovers, the NVBK has decided to offer the GLOBAL discipline to all dog lovers.
Globalring is a program that ties in with the existing Belgian ring program, it also offers opportunities to participate in National and International competitions. This discipline is autonomous and is not part of the ring program.
Global also exists in three categories and is accessible to all dog breeds.

* Category I is the beginners class

More info, see GLOBAL RING section.
NVBK has been a member of the interfederal federation for a number of years. This is an organization that groups different federations and organisations in order to obtain a large field of participants.

We have requested this connection in order to offer our members the opportunity to participate in agility competitions, in different classes.

Additional information, see section AGILITY.


To breed and / or order pedigrees from our organization, you do not have to be a member of our federation.
The registration of pedigrees in our original (OR), attached (BR) and work-register (WR) are open to all dog breeds, provided that we comply with our regulations. Dogs that do not comply with these rules can always obtain a registration certificat .

If you want to breed a litter, or request pedigrees, you can find all the necessary information on the section BREEDING.

The NVBK is recognized by the Flemish government as a studbook organization.
This discipline is offered by an affiliated club in Wallonia (Frensh part of Belgium).

Additional information and the program can be found on the TRAVAILLE A L'EAU page.
The NVBK has taken out group Insurance
BUT
affiliated members who are not covered by the Belgian social system must provide insurance themselves.


The policy must includes civil liability and physical accidents.


The insurance is mandatory for all affiliated members.


When participating in an event of the NVBK, the participant must present a statutory insurance.
Possibility to expand race clubs. If interested, contact our general secretariat.
ANTWERPEN
ANVERS
BRABANT
OOST-VLAANDEREN
FLANDRE-ORIENTALE
LIMBURG
LIMBOURG
WEST-VLAANDEREN
FLANDRE-OCCIDENTALE
BUITENLAND
A L'ETRANGER